I'm a California, born-and-raised girl, but I spent my first years as an adult living in the wonderful state of Colorado and loved every minute of it. I'm very excited to be coming back to town again, this time to teach a few calligraphy workshops for beginners!
The workshops provide an introduction to modern calligraphy, starting with a brief history, terminology, techniques and elaboration on types of tools. You'll learn the proper techniques, calligraph the full alphabet by the end of the three-hour workshop and will be encouraged to find your own unique style.
Introduction to Modern Calligraphy Workshop – Date #1
Tuesday, March 10th, 2015
6pm – 9pm
2500 Larimer St Suite 200, Denver, Colorado 80205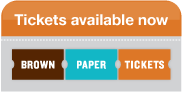 Introduction to Modern Calligraphy Workshop – Date #2
Wednesday, March 11th, 2015
6pm – 9pm
1500 Wynkoop St, Denver, Colorado 80202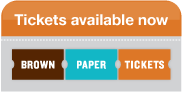 Couldn't be more excited to have these incredible Denver businesses hosting me for some fun with ink and nibs! Seats are very limited to allow for plenty of one-on-one time, so snag your seat today by clicking the above links.
Do you have a space that would be a perfect place to host the next Twinkle & Toast workshop? Email us at info@twinklendtoast.com
Update March 1, 2015: Both workshops are sold out! Email us to be on the wait list for cancellations or to sign up for possible future Denver calligraphy workshops.